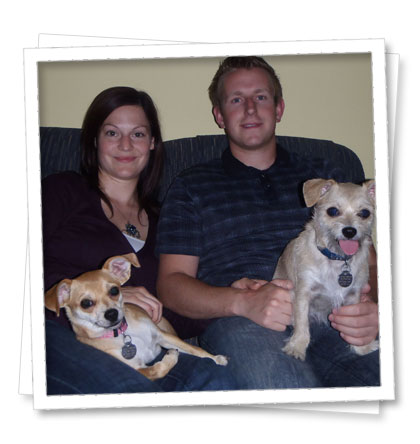 Contact Megan
Megan's Slice of Advice
See Our Listings
Client Love Notes
Megan was born in Edmonton and grew up on an acreage in Sherwood Park. She moved to South-Central Edmonton as a teenager and is very comfortable navigating the city and surrounding areas. Megan currently lives in South Edmonton with her husband Jeff, and their two young boys.
Megan thrives on working with people and helping them find the home that satisfies their wants and needs. Prior to moving into a career in Real Estate, Megan worked in the security and law enforcement sector in varying capacities. She decided that she wanted to make the shift to assist people in a different way, thus finding her passion in helping people move to their dream home.
What makes Megan a Lifestyle Expert
Megan has lived and worked in South and Central Edmonton, and Sherwood Park her entire life, and as a resident of the city she is familiar with restaurants, shopping, and other amenities that are important to people looking to purchase their new home. Megan can pass on this knowledge to her clients and provide them with the advice they need on the area they are looking to move into.
See what's happening in my

Local Picks...click the buttons below to see what's for sale and selling....
Lifestyle Specialty: First time buyers and sellers, and Families Upgrading
Favorite Childhood Memories: Being taught to ride her bicycle without training wheels by her sister and her father, and a particular memory of her dad helping her while she was trying to ride down their long driveway. She thought he was still hanging onto the bike but when she got to the end she looked back and he was still at the start of the driveway.
Fantasy Vacation: Anywhere the water is blue, the sun is hot, and there is a silky beach to relax on!
Favorite Expression: "Your own resolution to succeed is more important than any other one thing." Abraham Lincoln